Reima Kids Termonator Winter Boots (Black)
Regular price

$58.00 USD

Sale price

$58.00 USD

Unit price

per
Size Guide
Very warm and fully waterproof winter boots for kids. Super light to wear with warm wool lining and easy to pull on and off.

These boots tick both the welly boot and snow boot boxes.
Removable insoles and a fit pattern to help you check you have the correct size for your child.
Waterproof winter footwear
Lightweight polyurethane outsole for good insulation
Wool mix lining
Easy pull-on style
Reflecting details
Share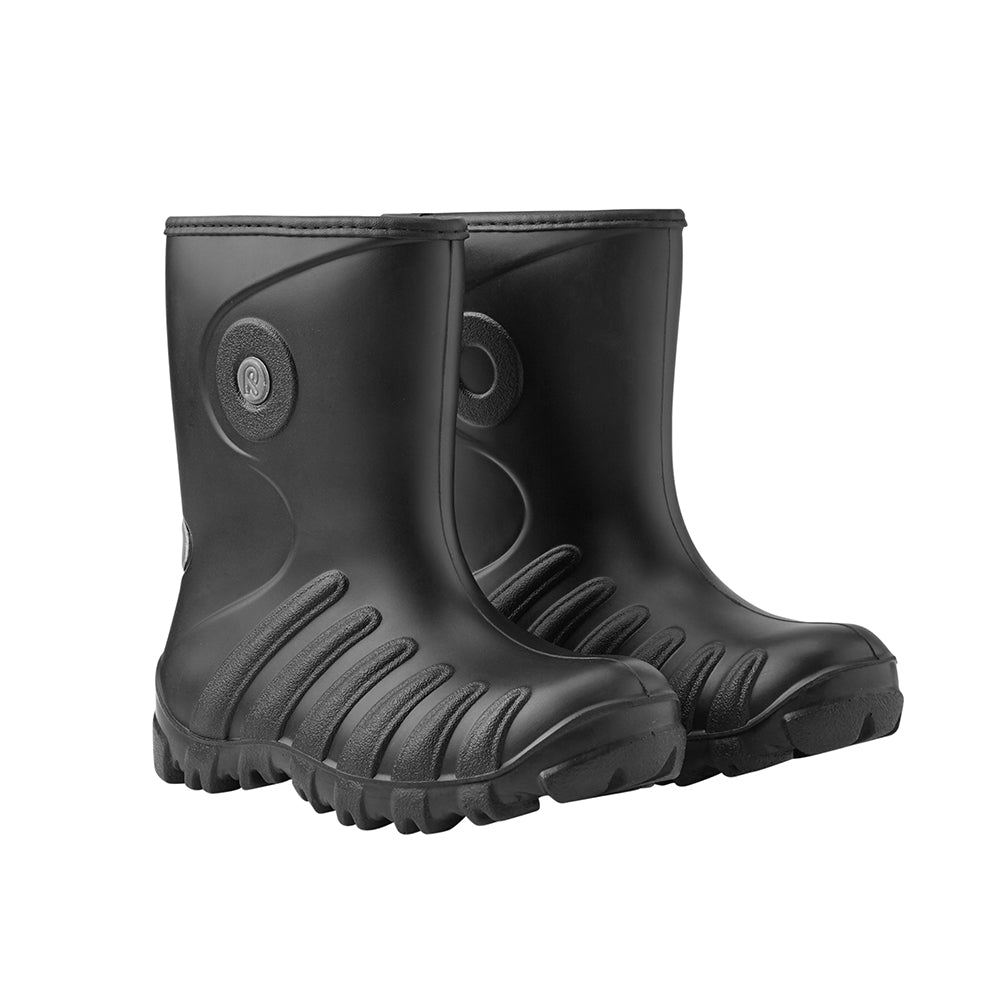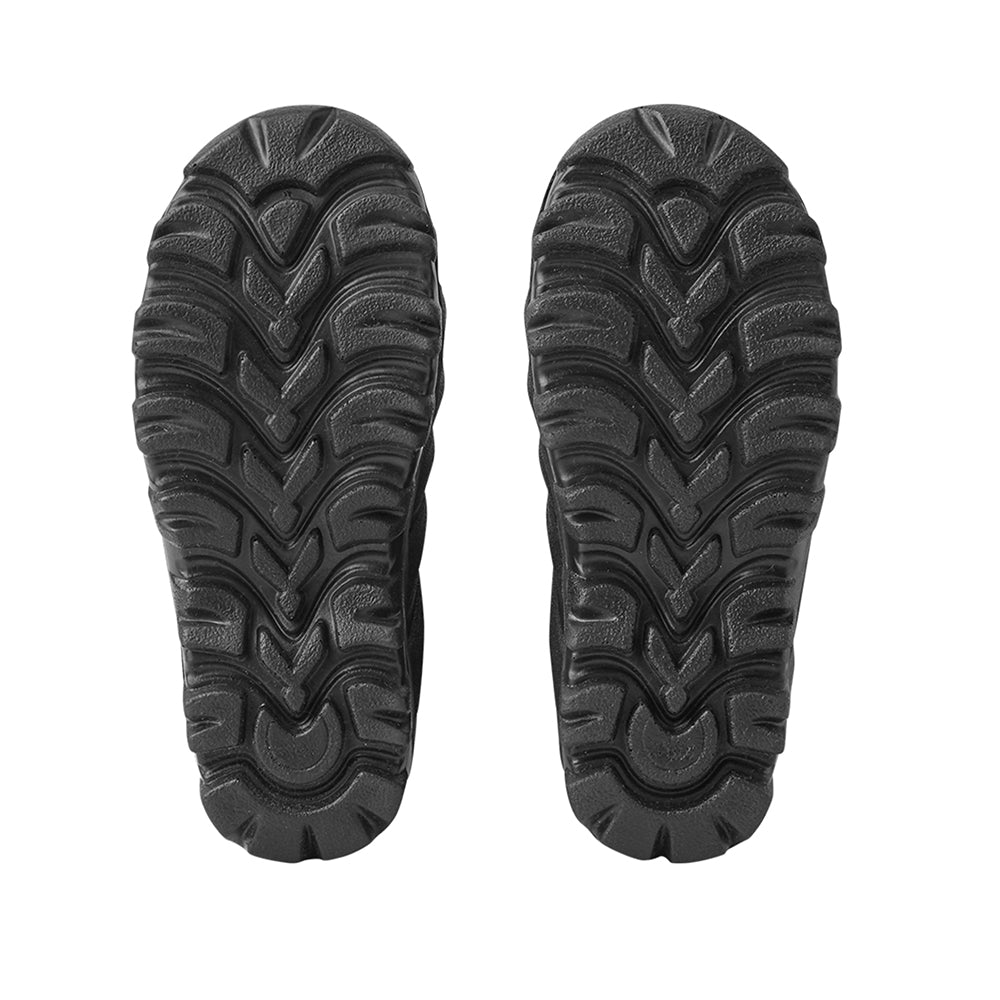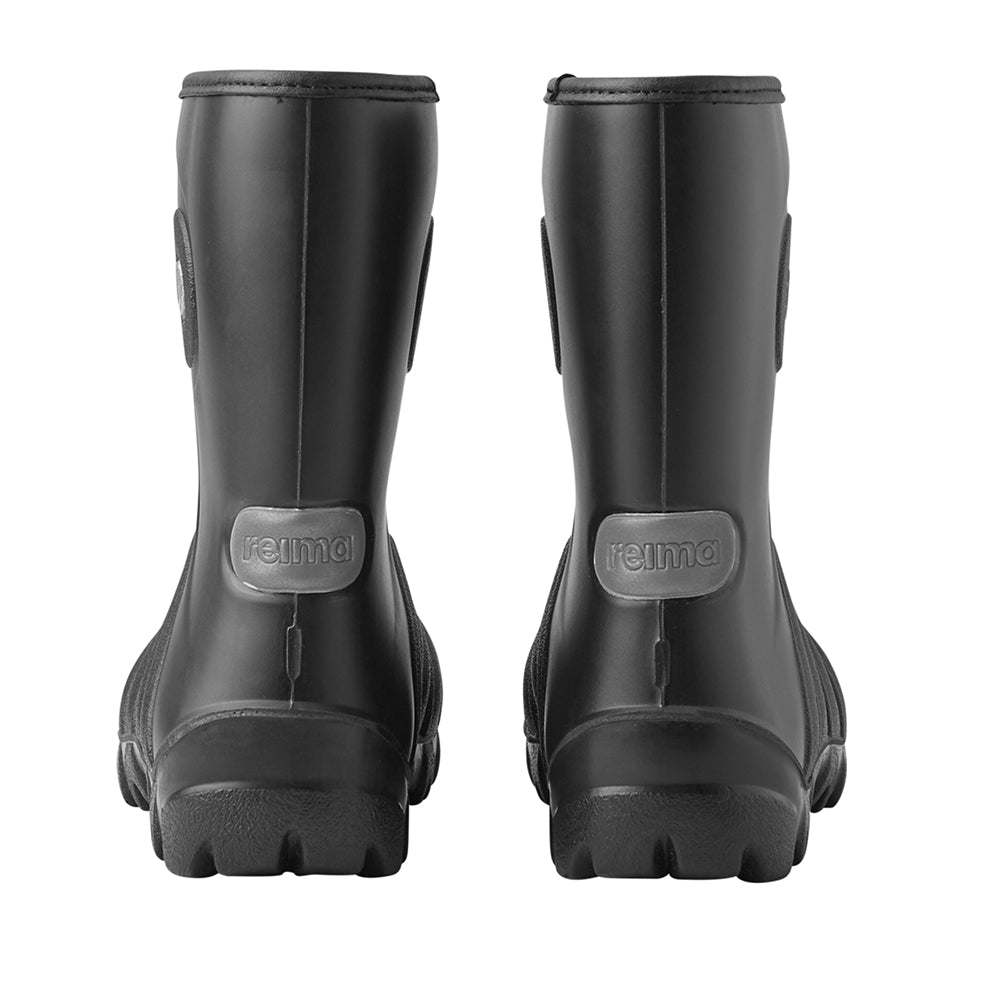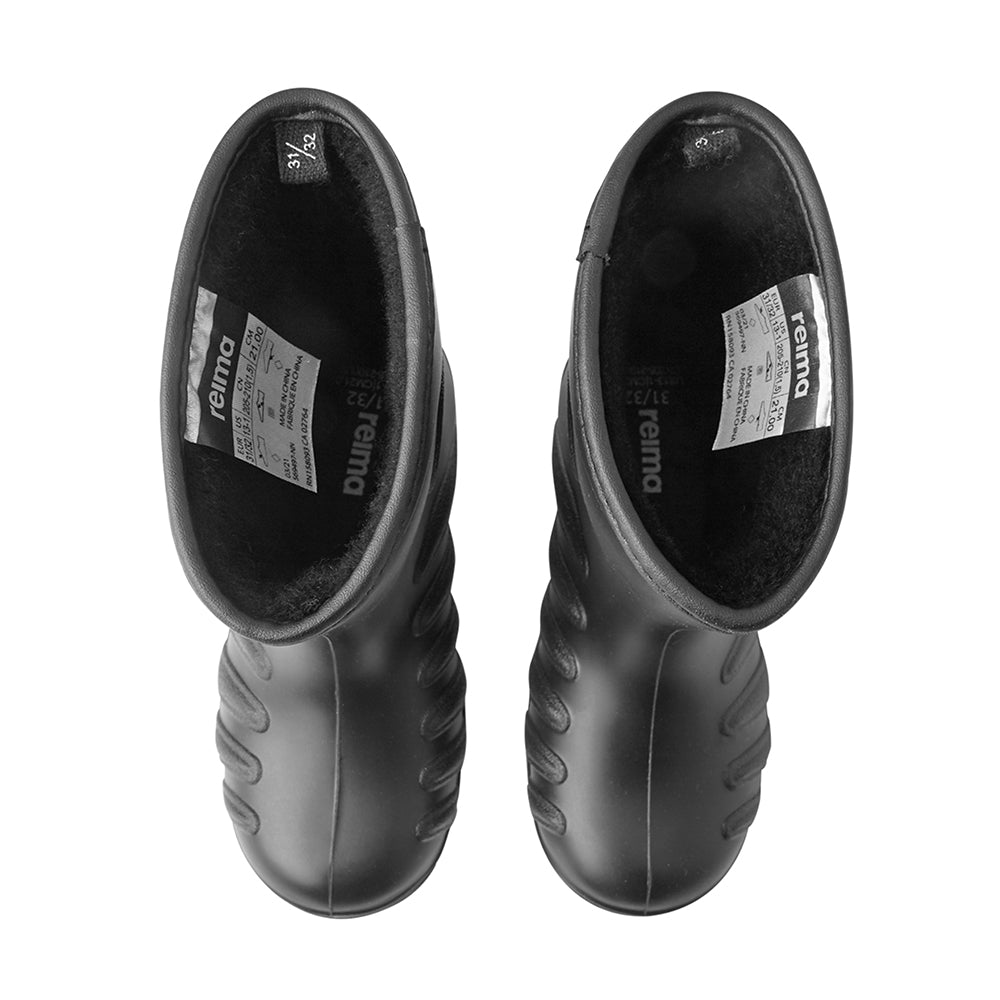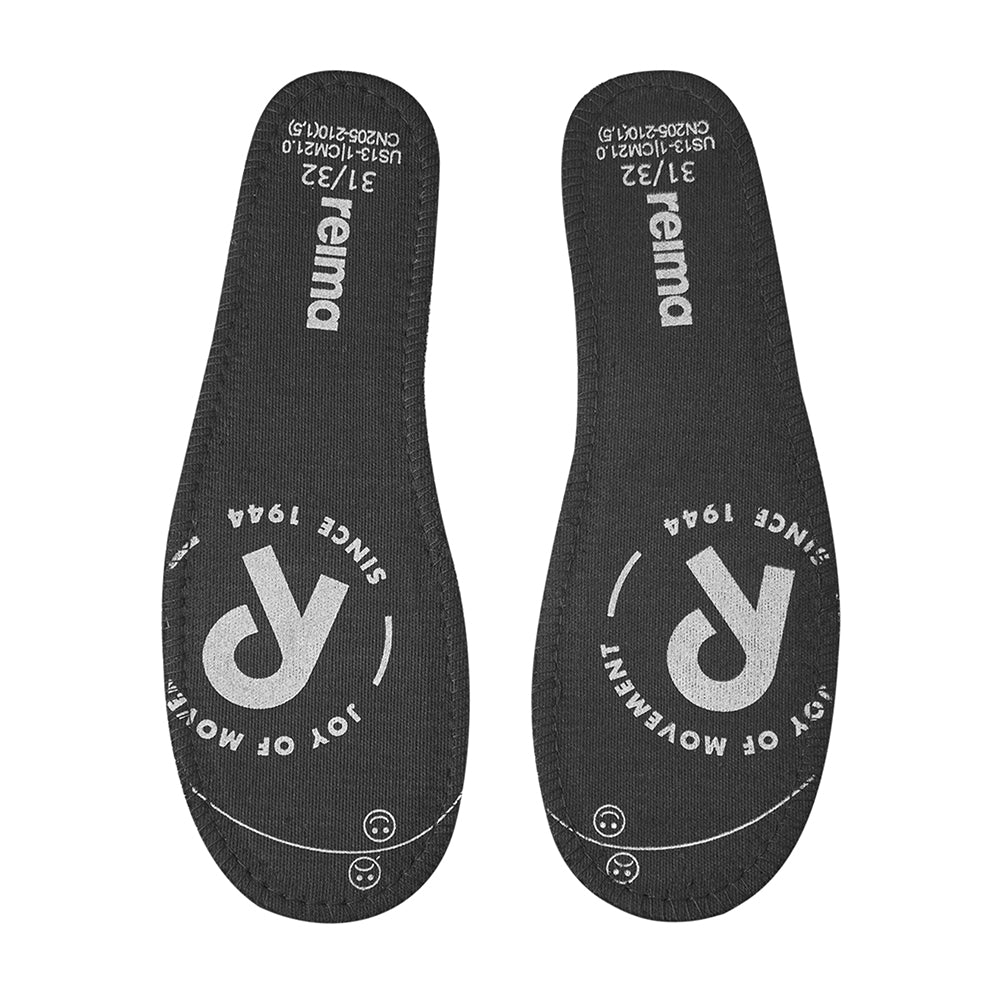 Reima Kids Size Chart
Age 0 - 5 Years
| Age | 3 mos | 6 mos | 9 mos | 1 yr | 1,5 yr | 2 yr | 3 yr | 4 yr | 5 yr |
| --- | --- | --- | --- | --- | --- | --- | --- | --- | --- |
| European Size | 62 | 68 | 74 | 80 | 86 | 92 | 98 | 104 | 110 |
| Height (cm) | 62 | 68 | 74 | 80 | 86 | 92 | 98 | 104 | 110 |
| Chest (cm) | 46 | 47 | 48,5 | 50 | 52 | 54 | 56 | 58 | 60 |
| Waist (cm) | 48 | 49 | 50 | 51 | 52 | 53 | 54 | 55 | 56 |
| Hip (cm) | 53 | 54 | 55 | 56 | 57 | 58 | 60 | 62 | 64 |
| Shoulder (cm) | 28,4 | 30,8 | 33,2 | 35,6 | 38,1 | 40,6 | 43,1 | 45,6 | 48,3 |
| Inside leg (cm) | 21 | 24 | 27 | 30 | 33,5 | 37 | 40,5 | 44 | 47,5 |
| Outside leg(cm) | 38,1 | 41,4 | 44,7 | 48 | 52 | 56 | 60 | 63 | 67 |
Age 6 - 14 Years
Age
6 yr
7 yr
8 yr
9 yr
10 yr
11 yr
12 yr
13 yr
14 yr
European Size
116
122
128
134
140
146
152
158
164
Height (cm)
116
122
128
134
140
146
152
158
164
Chest (cm)
62
64
66
69
72
75
78
81
84
Waist (cm)
57
58
60
62
64
66
68
70
72
Hip (cm)
66
68
70
72
75
78
81
84
87
Shoulder (cm)
53,7
56,4
59,6
62,8
65,7
68,6
71,6
74,6
Inside leg (cm)
57,5
58
61,5
65
68,5
71,5
74,5
77,5
Outside leg(cm)
71
75
79
83
87,2
91,4
95,1
98,8
102,5
 Hat Size Chart
| Age | 6-12 m | 1-1,5 y | 2-4 y | 2-5 y | 4-7 y | 7-12 y | 12-14 y |
| --- | --- | --- | --- | --- | --- | --- | --- |
| European Size | 46 | 48 | 50 | 52 | 54 | 56 | 58 |
| Head Circumference | 46 cm | 48 cm | 50 cm | 52 cm | 54 cm | 56 cm | 58 cm |
Glove Size Chart
| Age | 0-12 m | 6-16 m | 1-2 y | 2-4 yr | 4-6 yr | 6-8 yr | 8-10yr | 10-12 yr | 12-14yr |
| --- | --- | --- | --- | --- | --- | --- | --- | --- | --- |
| European Size | 0 | 1 | 2 | 3 | 4 | 5 | 6 | 7 | 8 |
| Palm height | 8 | 9 | 10 | 11.5 | 13 | 14 | 15 | 16 | 17 |
| Palm girth | 10 | 11.5 | 12.5 | 13.5 | 15 | 16 | 17 | 17.5 | 18 |
Sizing Information

Age 0 - 5 Years

| Age | 3 mos | 6 mos | 9 mos | 1 yr | 1,5 yr | 2 yr | 3 yr | 4 yr | 5 yr |
| --- | --- | --- | --- | --- | --- | --- | --- | --- | --- |
| European Size | 62 | 68 | 74 | 80 | 86 | 92 | 98 | 104 | 110 |
| Height (cm) | 62 | 68 | 74 | 80 | 86 | 92 | 98 | 104 | 110 |
| Chest (cm) | 46 | 47 | 48,5 | 50 | 52 | 54 | 56 | 58 | 60 |
| Waist (cm) | 48 | 49 | 50 | 51 | 52 | 53 | 54 | 55 | 56 |
| Hip (cm) | 53 | 54 | 55 | 56 | 57 | 58 | 60 | 62 | 64 |
| Shoulder (cm) | 28,4 | 30,8 | 33,2 | 35,6 | 38,1 | 40,6 | 43,1 | 45,6 | 48,3 |
| Inside leg (cm) | 21 | 24 | 27 | 30 | 33,5 | 37 | 40,5 | 44 | 47,5 |
| Outside leg(cm) | 38,1 | 41,4 | 44,7 | 48 | 52 | 56 | 60 | 63 | 67 |

 

Age 6 - 14 Years

Age
6 yr
7 yr
8 yr
9 yr
10 yr
11 yr
12 yr
13 yr
14 yr
European Size
116
122
128
134
140
146
152
158
164
Height (cm)
116
122
128
134
140
146
152
158
164
Chest (cm)
62
64
66
69
72
75
78
81
84
Waist (cm)
57
58
60
62
64
66
68
70
72
Hip (cm)
66
68
70
72
75
78
81
84
87
Shoulder (cm)
53,7
56,4
59,6
62,8
65,7
68,6
71,6
74,6
Inside leg (cm)
57,5
58
61,5
65
68,5
71,5
74,5
77,5
Outside leg(cm)
71
75
79
83
87,2
91,4
95,1
98,8
102,5

 

 Hat Size Chart

| Age | 6-12 m | 1-1,5 y | 2-4 y | 2-5 y | 4-7 y | 7-12 y | 12-14 y |
| --- | --- | --- | --- | --- | --- | --- | --- |
| European Size | 46 | 48 | 50 | 52 | 54 | 56 | 58 |
| Head Circumference | 46 cm | 48 cm | 50 cm | 52 cm | 54 cm | 56 cm | 58 cm |

 

Glove Size Chart

| Age | 0-12 m | 6-16 m | 1-2 y | 2-4 yr | 4-6 yr | 6-8 yr | 8-10yr | 10-12 yr | 12-14yr |
| --- | --- | --- | --- | --- | --- | --- | --- | --- | --- |
| European Size | 0 | 1 | 2 | 3 | 4 | 5 | 6 | 7 | 8 |
| Palm height | 8 | 9 | 10 | 11.5 | 13 | 14 | 15 | 16 | 17 |
| Palm girth | 10 | 11.5 | 12.5 | 13.5 | 15 | 16 | 17 | 17.5 | 18 |